Motorcar Parts & Accessories
---
Narcoa Safety Vest - $15.00 each in sizes M, L, XL, and 2XL. Narcoa Store - c/o Jamie Samuell, Po Box 1219, Morehead, KY 40351
---
Brakes – MT19 and MT14 Fully assembled brake shoes and castings. $60 each or a set of 4 for $200 (plus shipping & handling). In stock and available for immediate delivery. Credit cards or checks are accepted. Contact: Dennis Heffernan 781-929-9484.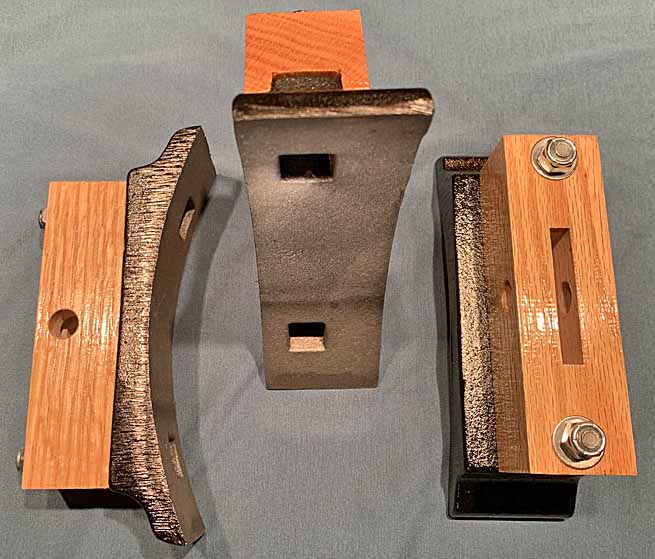 ---
Custom made replica of your Speeder from your photograph. Each glass sculpture is highly detailed in a 3-D appearance, personalized per photo and any details requested; nickel plated, signed and dated. Each piece is made by myself because I own an MT-14 that I love. Costs range from $225 to $275 ea. based upon the type of railcar, details, colors and extras such as logos etc. Shipping is UPS Insured and ranges from $35-$45 depending on location. All replicas will have the car number and colors will match as best as the available glass types allow. The sculptures are made in the Tiffany technique with added overlay and dimensional effects I have created and nickel plated for lasting beauty and easy care. Size is approximately 6" tall X 8.5" wide on a O gauge track and mounted on the glass base shown. Call me with any questions @ (616) 570-5174 or visit me at my studio at 11639 Leonard Rd. in Nunica, MI 49448. You can mail or email your photos to me, Dave Reinbold and I will get back to you with an exact quote prior to payment. Sculptures normally take approximately 6 weeks to complete and ship.
---
Clean, used, late model, Motorola MCS2000 II narrow band radios. The MCS2000 II is available in
two power ranges - 25 or 110 watts. Both have the capacity of 160 channels and both come programmed
with the 3 NARCOA channels as well as the 3 PRO "PL" channels, the 96 AAR, 7 weather, the Alaska RR,
BC Rail (now CN) and several frequencies used by different operating railroad museums across the country.
Both MCS2000 II radios are quite small and compact to make it easier to mount in a speeder. The 25 watt version is one unit. The 110 watt version comes in two pieces, the main transmit/receiver box and a control head. Both radios include operating & installation instructions as well as the necessary accessories (mounting brackets, microphone, wiring harness, antenna, etc.). Prices are as follows: 25 watt MCS2000 II radio $195.00,
110 watt MCS2000 II radio $350.00 Shipping charges on either $35.00 Contact: Tom Phair, 152 La Sonoma Way, Alamo, CA 94507 Phone: (925) 820-4159 or Cell (530) 713-9582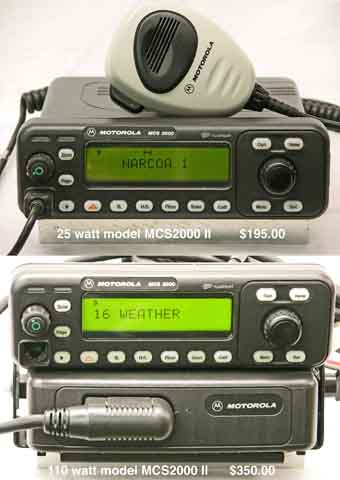 ---
Narrow band digital railroad radios - California - - Narrow Band Railroad Radios - New Icom model F5061D 512 channel 50 watt digital railroad radios. The Icom F5061D complies with The new FCC regulations that take effect 12/31/2012. These radios ship programmed with NARCOA,NOAA weather, Alaska railroad, and also the new Pacific Railcar Operators channels PRO1, PRO2, and PRO3, as well as original AAR channels now narrowband 005-097, the new AAR channels 104-197, and the new AAR 6.25 digital channels AAR 302-488. 6.25 digital is the next communications step for railroad communications, with BNSF and CSX already using 6.25 digital in select areas. The icom F5061D is the choice of many class one railroads as motorola is no longer supplying railroad radios. The F5061D comes with a 3 year warranty, and can also be programmed with frequencies you specify. Also compatible with David Clark systems. Also available with optional DTMF microphone as shown in photo. Why spend hundreds of dollars on a used radio that is not NXDN railroad digital compatible when you can have a new unit? Radio can also be ordered without the digital option. any questions please ask. Price of radio shipped is $750
We also do motorola radio programming on astro mobiles and HT1250 portables, as well as David Clark and Setcom Intercoms and Headsets Contact: Ken Marty
West Coast Railroaders Group
---
Motor Car Parts & Accessories - Fredericksburg Shops - Formally Les King Motorcars is operated by Dean Mark, 209 Creamery Rd., Fredericksburg, Ohio 44627, Phone: 330-465-0713 2PM-6PM, Eastern Time, most weekdays, Personal visit by appointment, only. Email Visit our web site for details on all our products at: http://www.fredericksburgshops.com
---
'Weekend Railroaders' DVD - A unique documentary film about railroad motor car excursions and the people participating in them, 'Weekend Railroaders' explores the excitement, satisfaction and camaraderie of railroad enthusiasts through personal interviews and action footage from rail cars during speeder runs. Featuring author and historian Leon Sapp, relive the history of railroad motor cars through their restoration and rebirth in the hands of hobbyists. A must for all rail fans, experience a weekend ride on working freight railroads with a colorful cast of riders. Filmed at various locations in Texas, including Rockwall, Llano, Dallas, Carrollton, Greenville, Commerce, and Sulpher Springs. Additional footage was shot in Wilburton, OK. Visit the film website to purchase the DVD. Cost: $20 plus tax and shipping/handling. Contact: Ron Peterson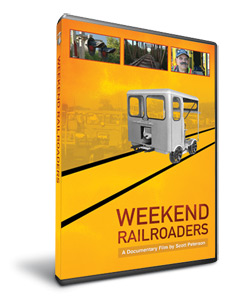 ---
Motorola Astro Narrow-Band radios - Lightly used and reconditioned in the railroad band. These radios comply with the new FCC rules and are the choice of many railroads in North America. In short, they are the best choice for our hobby. These top-of-the-line 50 watt radios have enough capacity (128 channels) for you to travel anywhere in the U.S. or Canada and have the right operating frequencies. They come to you fully programmed with all the NARCOA channels, the 96 AAR frequencies, several unique Canadian RR frequencies, all the weather channels and the Alaska RR. There is still room for additional channels if you ever need them. The radio is easy to install and comes with all the necessary accessories and a full set of operating and installation instructions. And....they carry a full 12 month guarantee. Priced at $395.00 plus shipping charge of $35.00 (Canada $55.00). Accessories include.....the microphone, remote speaker, mounting bracket, wiring harness and the antenna. All accessories are brand new. Contact: Tom Phair, 152 La Sonoma Way, Alamo, CA 94507 (925) 820-4159 - Cell (530) 713-9582 - Fax (925) 552-7894
---
ANSI Standard Safety Hat - The cap, made of high visibility 55/45 poly/polypropylene double knit, features moisture-wicking Dry Zone™ technology and a quick-drying CoolMax® sweatband. It has a grey underbill and reflective striping on the bill, back crown, sides and closure. Meets ANSI headwear standards for safety. The cap size is adjustable with a hook and loop backband. On the front of the cap is an embroidered "NARCOA" logo. The cost per hat is $20.00 plus shipping. To order you can E-mail your order. We will take payment via Pay-Pal. OR You can mail your order (with payment for your hat(s) plus $6.00 shipping (for the first 2 hats, add $.75/hat for 3+ ) to: Roger Hugg, 606 Grant St., Harvard, IL 60033 Merchandise will be shipped via USPS Priority Mail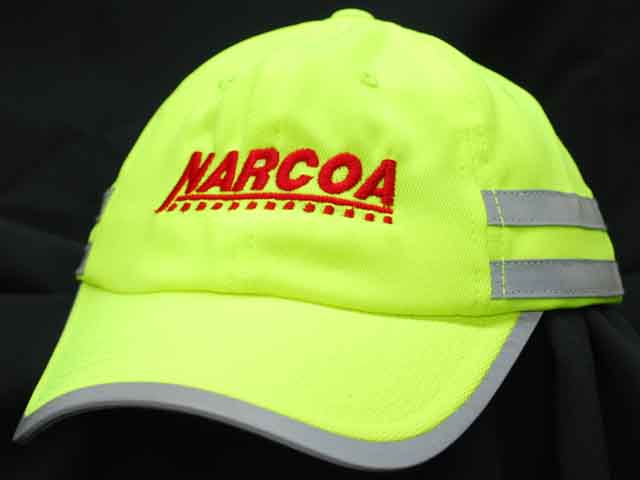 ---
NARCOA Compliant Safety Flags Flags are 16" X 16" made of 200 denier rip-stop, UV stable nylon. All seams are double stitched for strength with upholstery strength, UV stable thread. Each flag comes with a 1" solid birch flag staff. Flags without striping - $ 9.50 ea. –Or- 2 for $17.00 Flags with reflective striping - $14.00 ea -Or- 2 for $25.00. To order you can: E-mail your order. We will e-mail an invoice and take payment via Pay-Pal. - OR - You can mail your order, with payment for your flag(s) plus $10.50 shipping to (this option available to the continental US only): Roger Hugg, 606 Grant St., Harvard, IL 60033. Orders to be shipped outside of the continental United States must be paid for with Pay Pal. Checks drawn on banks outside of CONTUS wikl not be accepted.


---
Hydraulic Turntable - If you have wanted a hydraulic turntable for your car, this may be the answer. This is a copy of the turntable installed on the Ontario Northern MT-14's. It is a fast and simple design that works well. What you see in the photo is what you get. You will need to supply a pump and hydraulic cylinder easily obtained new or used from E-bay. Cost is $500.00 and includes installation instructions and photos. M. Connelly Holliston MA 508-429-8627
---
Fairmont MT-14/19 Solid Aluminum Billet shifter plates and knobs. Machined from 6061-T 6 aluminum with a polished surface. Ready for painting with the lettering engraved .020 deep to allow paint to fill and high light the words. Sized to allow the top cover to lift up with out removing the knobs. Shift Plate $60.00, Oil Reminder Plate $25.00, Plain Knob $20.00, Knob with "O" ring groove $30.00, Set of one each as show $125.00 Add $25.00 for shipping any where in USA. Contact Alvin Hasin, H & H Mfg. CO. (707) 887-7181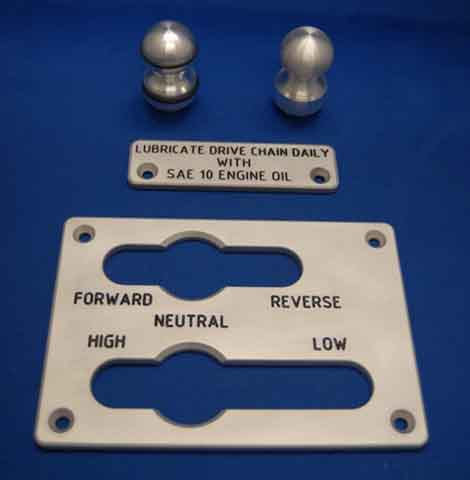 ---
Cyclopedia of Railroad Motor Cars - This is a softbound 300 plus page explanation of the development of railroad motor cars, hand cars and push cars. It shows how they were made and how they were used. It explains the parts what went into making them run including: engines, power transmission, wheels, axles, brakes, chassis, suspension, bearings, lubrication, cooling, fuel, ignition and safety systems. Clearing and turning the motor car and the motor cars' uses are discussed.

A complete Fairmont Motor car manual and several contemporary maintenance instructions along with over 500 pictures are included. A small portion of this information was previously available in my articles in the Motor Car Collectors of America's magazine.
Click HERE to download sample pages.
$30.00 (+ $5.00 U.S. shipping & handling)
Make checks to: Nick Pull, 2 Lexis Court, Bloomington, IL., 61704
Phone: (309) 662-0011 email njp8881@msn.com or motorcarcyclopedia@hotmail.com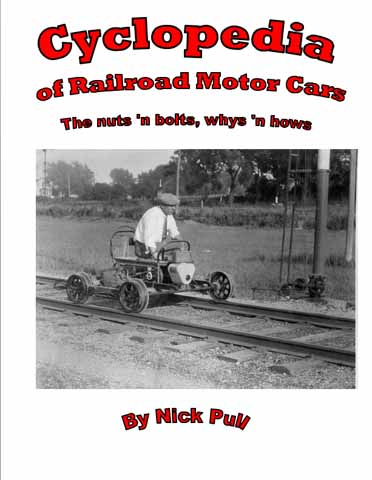 ---
Brake pin sets for Fairmont MT-14/MT-19. Replaces all the pins on one side with new parts machined to space brake shoes out 1/4 inch so they do not ride on the inner radius of the wheel. Kit comes complete with nuts, lock washers and cotter keys. Machined from 8620 steel $135.00 per set (one side). Machined from 304 Stainless Steel $197.00 per set (one side). Shipping in USA $26.00 Alvin Hasin, H & H Mfg. Co., Forestville CA 707 887-7181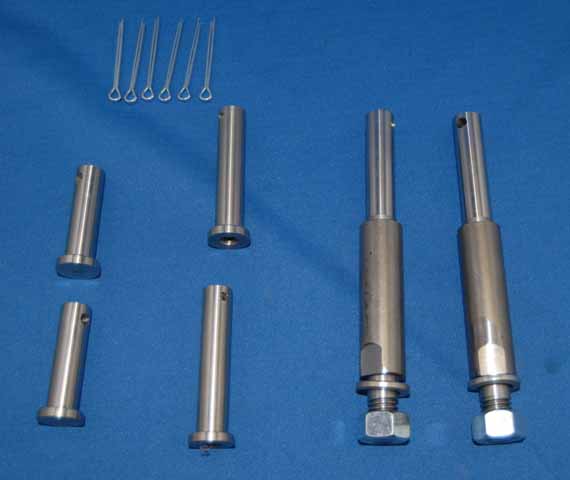 ---
Name Plates - Machined out of solid 6061-T6 Aluminum stock. Mounting holes and painting to be done by purchaser. $55.00 per plate plus $14.00 packaging and shipping.Alvin Hasin, H & H Mfg. Co., Forestville CA 707 887-7181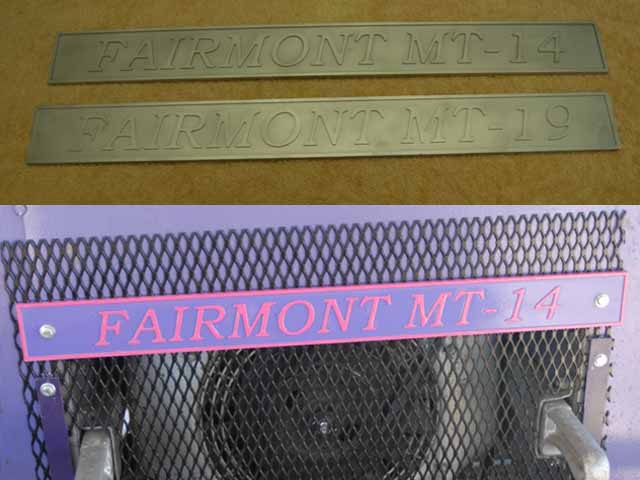 ---
Seats - Brand-new Fairmont OEM seat assemblies and components. Black tubular folding frame with back and cushion upholstered in walnut vinyl. These are the same seats originally manufactured for Fairmont's U.S. cars. They are very comfortable and great for long excursions. The complete assembly: (frame, back and seat cushion) costs $199.95 plus shipping. The components are available separately: Backs cost $84.95, cushions cost $99.95 apiece and the frame costs $109.95 plus shipping. Michigan sales subject to 6% sales tax. Local pickup is available in Detroit. We accept Master Card and Visa. Clinton Andrews, 892 Beaconsfield Ave. Grosse Pointe Park, MI 48230-1770, Tel: (313) 822-2000
---
Flags - 16" x 16" red flags as described in NARCOA Rule Book #14. The price is $6 for a plain red flag and $10 for red flags with reflective tape. The reflective tape can be put on either side. If you want it to show when you put the flag out the right hand side of the railcar, order a right hand side flag or if the driver's side, then a left hand side. Please specify. Some cars are driven from the right hand side, so please le me know if that is the case. Shipping is extra - approximately $6 - $10 for two flags. I can deliver to anyone at railcar meets. Eileen Shrey, 54 Adams Road, New Freedom, PA 17349
---
Motorola Visar Hand-held Radios. The Motorola Visar is one of the smallest professional hand-held VHF radios ever made. It measures only 4" tall (w/o antenna). 2 1/4" wide and 1 1/2" deep. It has the same 5 watt output as the larger bulky hand-helds yet it can fit into the vest pocket of your safety vest and with the optional speaker/microphone you can have "hands free" operation. It has a 16 channel capacity and normally comes programmed with the three (3) NARCOA frequencies. This gives you thirteen (13) open channels for your own use. There is no additional charge for programming any additional channels. I DO NOT recommend a hand-held radio for primary use in a motorcar. I DO recommend it as an addition to a mobile radio. The radio and accessories are priced as follow:
Clean used Visar Radio...........................$125.00
Clean used Speaker/Mic...........................$45.00
Clean used Battery Charger......................$45.00
Contact: Tom Phair, 152 La Sonoma Way, Alamo, CA 94507 Phone: (925) 820-4159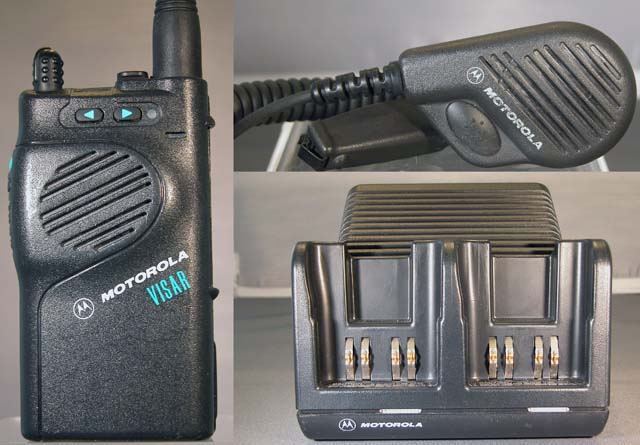 ---
Woodings Series "7" & "8" Gears & Shafts Gear and shaft packages available as well as individual components. See a complete list at our web site: www.freewebs.com/pwshops/ under "for sale"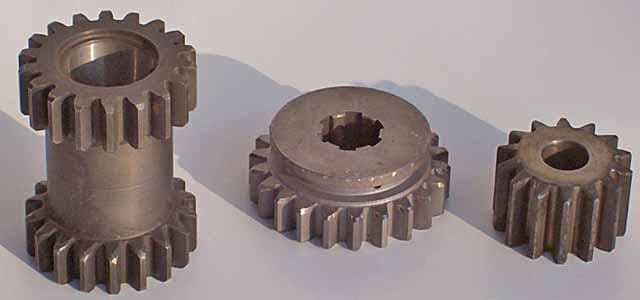 ---
2-cycle Ignition Coils - Improved design Model T ignition coils for all Fairmont 2-cycle motorcar applications. These coils are built inside of a sealed plastic weatherproof case with the proper wiring clips to match the timer clips. These are top quality USA made and will work on either 6 or 12-volt applications. No ballast resistor is required. $110.00 each. Please add $10.00 for shipping via priority mail. Randy Rundle, Fifth Avenue Antique Auto Part, 415 Court Street, Clay Center, KS 67432. ph. 785-632-3450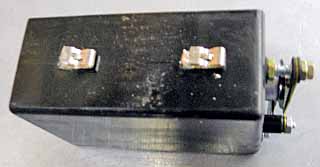 ---
Fairmont transmission sprockets and special sprockets needed when re-powering with non-Onan engines. Dave Myers - 928-380-7056
---
Ontario Northland motorcar excursion DVD. Here is the latest "official" Track Motorcars of Ontario excursion DVD, depicting the July 2007 run between North Bay, Ontario and Noranda, Quebec. The DVD covers the three-day, 450-mile trip in detail, including twilight and night running, and a visit to ONR's speeder graveyard. Also featured is Eric Schwandt explaining the various motorcar models that participated in the run. More detail on this DVD, and earlier videos on the Algoma Central Railway and CN's Kinghorn Subdivision, may be found at: http://i78.photobucket.com/albums/j118/agentsk/DVDAD288KB.jpgDVDs are $20 each; shipping for single copies is $3 to Canadian addresses, $4 to USA, less for multiple DVD orders (Canadian or US dollars). Contact Jim Brown at stationmaster2214@gmail.com, or by mail at P.O. Box 983, Tottenham, ON, L0G 1W0, Canada. James A. Brown, Box 983, Tottenham, ON, L0G 1W0, Canada
---
Fairbanks Morse vinyl decal is a copy of the decal that was mounted on the rear of the gas tank on Fairbanks Morse cars. The information came from the Fairbanks Morse & Co-MFG. Div achieves. The decal comes in two lengths: 5" & 6", your choice. The original was 5" but the 6" fits the tank a little bit better. I have a limited number and cost $5.00 each. Includes shipping. David Kotsonis 603-431-7044
---
Engine & Carburetor gaskets - Gasket Sets for QB,QH,QBA,RQ,OD,ROB & ROC engines. Carburetor parts & rebuild for C-5/8 & RKB engine. Hy-Duty & Weatherseal timer parts & rebuild. Engine parts & rebuild for QBA,RQ,OD,ROB & ROC. M-19 body parts. Carey Boney, 1605 Powers Road, Wallace, N C 28466 910-285-7489
---
Reproduction Fairmont Data Plates - These plates fit on the engine cover. They are correct for late 1930's to late 1960's cars. M9 M14 M19 S2 ST2 A3 A5 59C - maybe others. $6.00 per plate except Membership plate which is $3.00. Include SSAE with one stamp for each plate (Three Plates per envelope maximum) to: Richard C. Ray, 5 Hemlock Place, Randolph, NJ 07869 All Profits go to NARCOA - Make checks out to NARCOA. Click on the photo below to see the plates full size.
---
Wheel Inspection Tools - The clear plastic wheel profile is necessary to determine if the wheel is flat, thin in the flange area, or has wear between the flange and the flat section of the tread. Use the wheel profile as your first step in diagnosing "hunting" on the rails. Use two of the clear plastic wheel profiles to determine track gauge. The stainless steel caliper is necessary to determine if you have the required 1/8" minimum wheel thickness.
One plastic wheel profile is $11 including s/h.
Two plastic profiles are $17 including s/h.
Stainless steel wheel calipers with laser printing (they'll outlast your grandson!) are $30 each including s/h.
One plastic profile and one stainless steel wheel caliper go for $35 including s/h.
Two plastic profiles and one stainless steel wheel caliper caliper are the best combination for $40 including s/h.
The new calipers have a bold mark at the 1/8" minimum. The new stainless steel calipers are shown below. Make your check payable to NARCOA, and mail to Warren Riccitelli, 39 Jacksonia Drive, North Providence, RI 02911
Add $10.00 surcharge for Canadian shipments, all other countries by quote.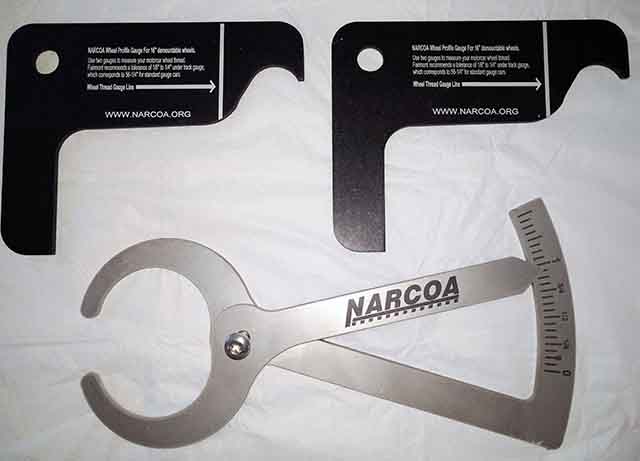 ---
NARCOA Lanterns NARCOA has received another order of Trainman's lanterns produced by Star Headlight and Lantern. They are the model 292, which features a bright halogen lamp along with a conventional bulb. A standard 6 volt lantern battery is required (not included). The body is orange plastic with the NARCOA name, motorcar logo, and "Safety First" imprinted. The lamps are an effective tool for night signaling and make great presentation items for our railroad hosts. Cost is $29.00 each plus $8.00 shipping for the first lantern and $2.00 s/h for each additional lantern per order. Special purchase - add $3 to each lantern purchased if you would like a D cell x 4 battery adapter which eliminates the need to use the 6 volt lantern battery. There is no additional shipping cost for these adapters when purchased with a lantern. On shipping outside the USA, ask for a quote before ordering lantern. Make your order payable to NARCOA, and mail to Jeff Levengood, 2189 Oak Tree Dr., Dover, Ohio 44622 phone 330-343-3407
---
Motorcar Intercom Systems. Operating your motorcar on the rails produces background noise
that can reach dangerous levels. You can enjoy your excursions more by reducing this harmful noise and also converse with your passengers without shouting. What it takes is a good intercom system. The very best intercoms for a speeder are made by the David Clark Co., of Worcester, Mass. They are the perfect choice for good communication and hearing protection. David Clark systems are in use throughout the country by major railroads, emergency vehicles and wherever high noise is a problem. You can choose a system for conversation among you and your passengers or one that interfaces with your mobile radio to give you the highest level of communication possible. I would be happy to help plan one for your car. I have them both new and used. Give me a call or contact me by email. A good intercom system is one of the best investments you can make for your speeder. Tom Phair, 152 La Sonoma Way, Alamo, CA 94507 (925) 820-4159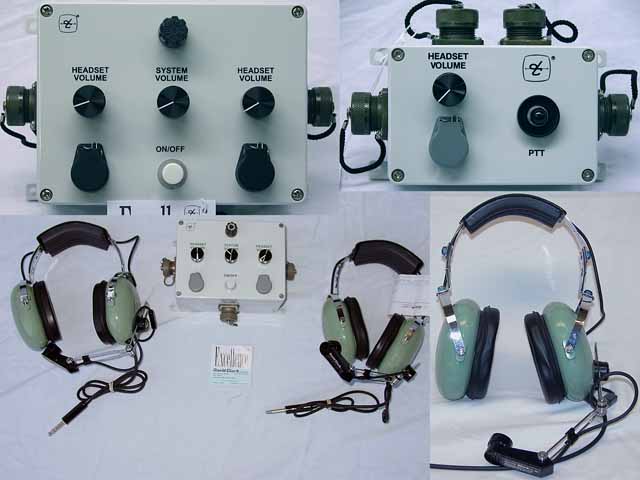 ---