Advertising on this page is for NARCOA members only. Ads must be for motorcar related items - no general railroadiana. NARCOA members must email full name, the location of the advertised equipment and a description to: webmaster@narcoa.org. One picture per ad in .jpg format. Do not use all CAPITAL LETTERS or all lower case. Capitalize and punctuate properly, as ads are cut & pasted. Ads are posted for 180 days. Please send ads as email text and not as a word processor file.
If you advertise on this page, you will receive offers from scammers. Click Here to find out how they operate.
"One of a Kind" Items are here. Items available in quantity are on the
"Motorcar Parts & Accessories" page
CLICK HERE to continue to the Motorcar Parts & Accessories Page.
FOR SALE (May 28) MS - Two Fairmont 16 inch wheels in good shape.The price is $350.00 for both and the location is Waterford, MS. James Moore 662-306-0253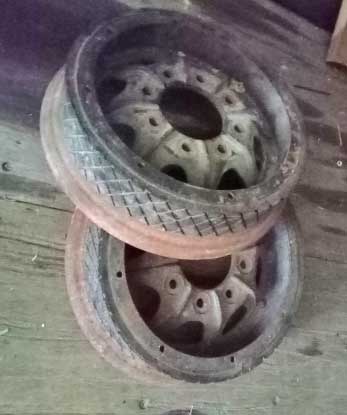 FOR SALE (May 24) IN - Fairmont M9 motor car, trailer, and spare engine. This was an IC motor car operated by Larry Deckard on the IC out of Bloomington IN, later repainted into INDR paint scheme. Trailer is new and set up to easily load the motor car. Asking $4,000 for all. Information and additional photos contact Jim Craig 812 583-5185.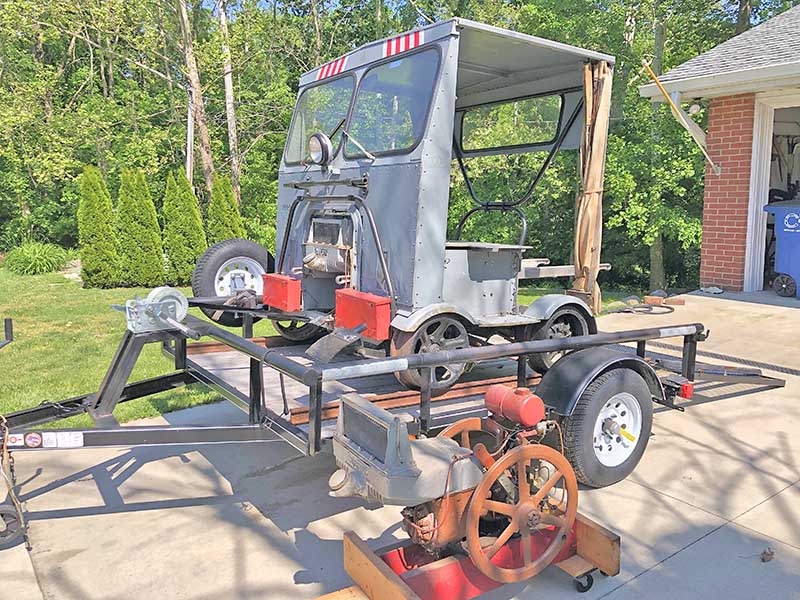 FOR SALE (May 23) IL - Fairmont MT 14-L – Electronic ignition, Motorola radio programmed with NARCOA channels, tow bar, electric turn table, ditch lights, rooftop strobe beacon, 4 two-way root vents, and extra tool storage with 2 ammo boxes mounted on rear. Custom high back captain's seats in rear with configuration options for 2-4 occupants. Stored indoors and NARCOA complaint. Asking $14,500. Please contact Ken Crank – cell or text 309-264-4922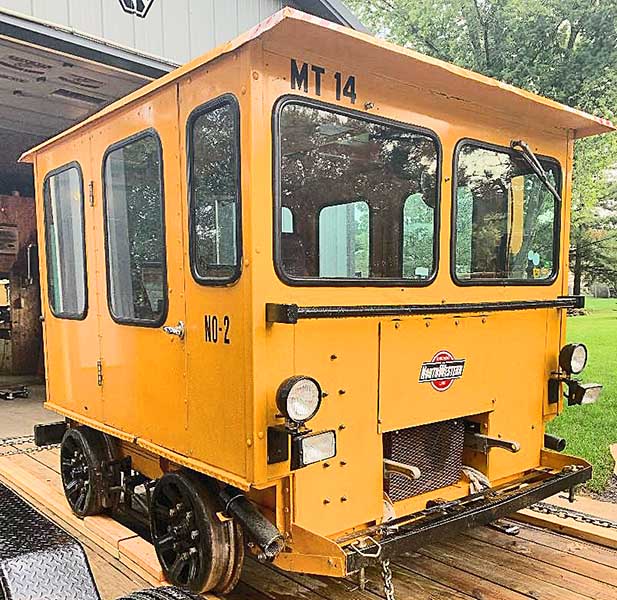 FOR SALE (May 15) MD - Fairmont A6. Car has a small block Ford V8 which does not run. It needs total restoration. 20 inch wheels measure 5/16" thick at the flange and it has sprockets and 80 chain for all wheel drive. Located in Oxford, Maryland 21654. $3,000. Can help load with a tractor. Tyler Horner, Oxford, Maryland 21654 Ph. 410-310-8977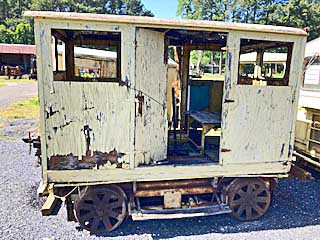 WANTED (May 6) QE - Brake Shoe & Liner, M, MT14, MT19. Need 4 of these. André-Pierre Savar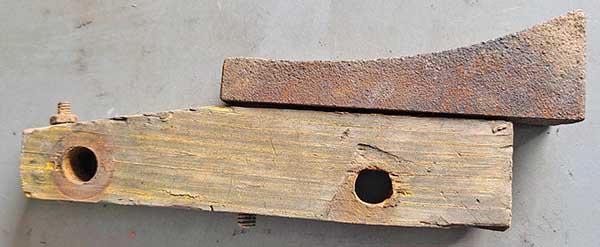 FOR SALE (Apr 19) NH - Extremely rare M9C with Fairmont V front cab # M39845. Have only seen one other in 12 years of being a NARCOA member, doing runs in New England and Mid Atlantic states.
Runs perfect, dual ignition, tach, speedometer, radio, ROB (?) engine. Walnut woodwork thru out.
Can send many pictures on request. Wood deck, drop gate( with gate lift)10 ft utility trailer also available that can haul ATV or other items as well. Trailer has Tekonsha wireless trailer brakes that work excellent. 15 inch radial tires and a spare. Safely tow anywhere. Railcar, being an M-9, does not have a turntable,but two people turn it with no problem. $8500. / best offer. Trailer would be extra. Lost wife to cancer, and lost interest to operating without her. Marlin Rowe NARCOA member. Alton Bay NH. Best way to reach me.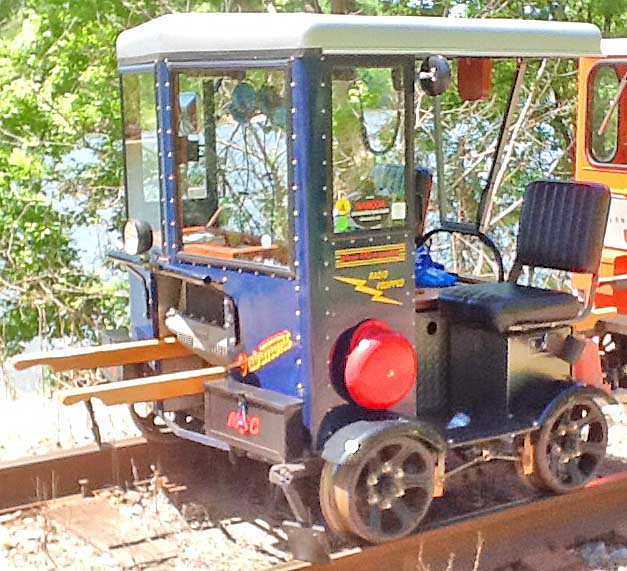 FOR SALE (Apr 19)- 1978 UP MT19-A2 #2223. Restored with 2,100 miles break in (operates perfectly). Aluminum frame; no rust; suspension rebuilt and aligned; 4 new wheels; new rear axle & hub; wheel bearings; chain & sprocket; clutch kit; clutch rod; engine rebuild-all new OEM parts; new carburetor; new electronic ignition; new 6 gallon aluminum gas tank; OEM & electric fuel pumps; updated brakes; new battery; new alternator kit 65A; exhaust Y pipe; transmission rebuilt before I purchased with new seals and bearings; new bumper; new curtains; new seatbelts; reupholstered seats; Fairmont hydraulic turntable-rebuilt and NARCOA compliant; weed deflector for turntable; good glass; aluminum top; covers for headlight and engine; rail sanders; always garaged; good gas mileage; wired for NARCOA radio; serviced and ready to go on the rails. Birth records included. More pics available upon request. You won't find a better car anywhere. Please call/text with questions. $9,800. Norm McKeen, NARCOA member. 417-839-3300 of Shelley 417-839-3555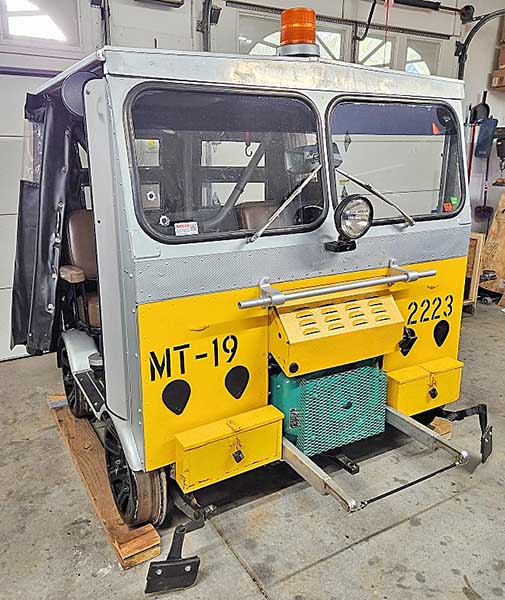 FOR SALE (Apr 12) NH - Fairbank Morse 101 . Very rare Fairbank-Morse open rail car. Always stored inside. Friction disk drive gives infinite speeds forward and reverse (detents in selector handle lock transmission in 4 forward and 3 reverse selections) with chain drive to rear axle. Easily removed golf cart top with fabric side panels if you like to ride in the open air. Engine has been replaced with a four cycle electric start Honda 13hp, however a rebuilt 2-cycle Fairbanks-Morse crank start 101 engine, mounted on a rolling cart, is included in the sale. LED head and tail lights, horn, 12 volt alternator and battery. Lots of spare F-M parts including gas tank, friction drive, transmission shaft, condenser, water jacket, brake shaft, clutch handle, coil boxes, spark plugs, carburetors, two wheels, and body panels. NARCOA compliant if you provide the first aid kit and flashlight. Electric turntable installed but manual lifting works better. $5,000. Contact: Norm Yeaton Epsom, NH 03234 Phone or text: 603-731-8113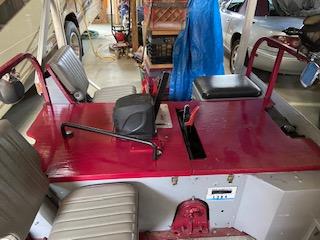 FOR SALE (Apr 3) IA - I have what I was told an S2 with the engine and most of the parts to go with. $1000 OBO. Located in SE Iowa. Dan Mark 319-572-7355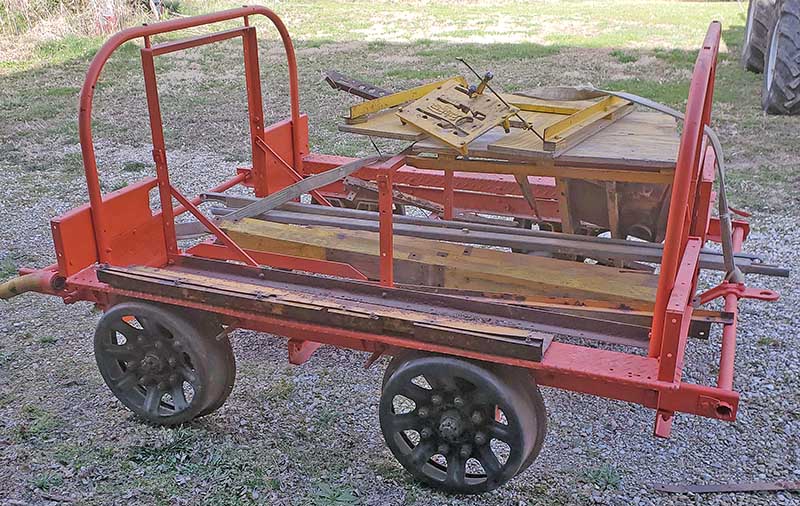 FOR SALE (Mar 18) NC -2004 Dodge Durango, 135000 miles, replaced Engine, 4 wheel drive, manual railroad wheels, ac works. $4,000. Becky Suggs cell (252)531-5499, 922 Old Church Road, Swansboro NC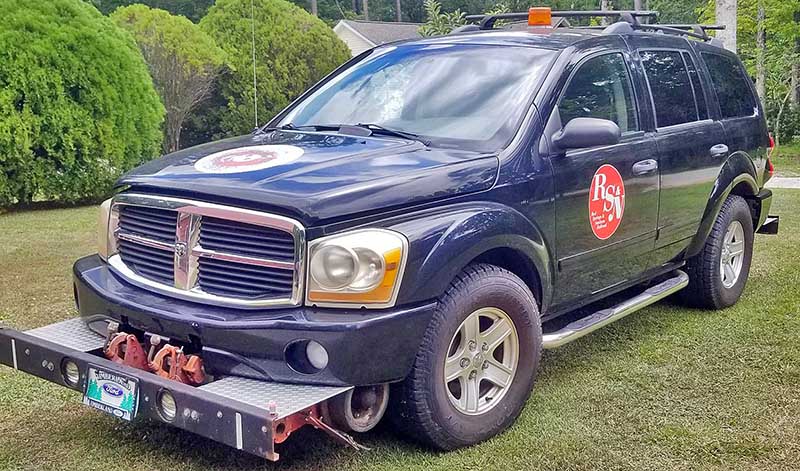 FOR SALE (Mar 4) MA - Fairmont M14 Series E - Maine Central: Excellent condition Fairmont M14 Series E, ~1957 vintage. Former Maine Central MEC158. Rebuilt and operated several times. Additional Spare parts available including windshield, roof, spare gas tank, brake arms, storage boxes. $3,000 OBO. Contact: Greg Tobin 10 Buffalo Run Southborough MA Phone: (508)439-2704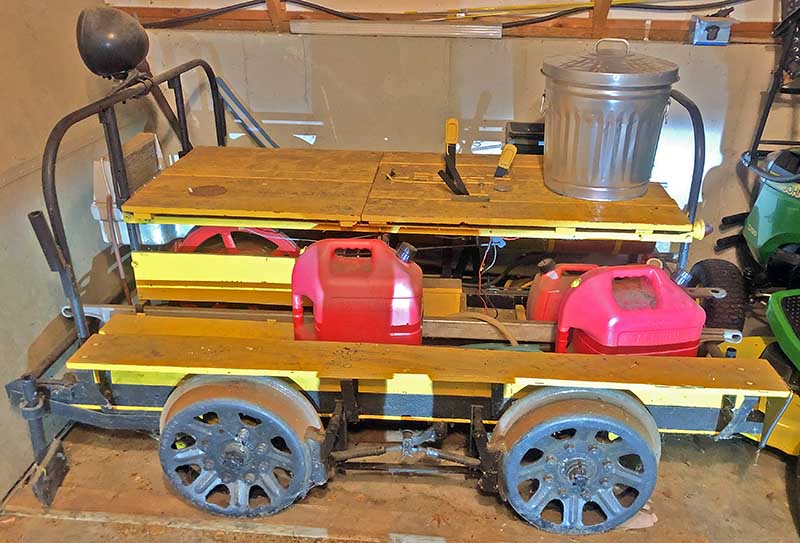 WANTED (Feb 28) MI - Radiator for Fairmont A4E. Working condition. Please call Linas Mastis at 586-612-1964.
SOLD (Jan 26) ME - Fairmont MT19A . ***MOTIVATED TO SELL*** - Circa 1965ish Fairmont MT19A. Onan Twin cylinder engine with new carburetor, 2-speed transmission with new clutch and pressure plate. Enclosed Cab, interior light, Chain Drive, Switch Bank for all lights and accessories, including receptacle for phone chargers. Interior fan. Parts Manual, with Maintenance Records. Custom Made single axle Trailer. Two Seater. Equipped with all gear, excursion ready. Electric Turntable, Jerry Tank, Tool Boxes. Also have extra spare parts. LED Light bars, Beacon, Tow Bar, Lift Handles. Has been on many excursions and performed fabulously. Price: REDUCED $5,895 OBO. Lisbon, ME.
FOR SALE (Nov 29) PA - Four (4) CN MT14 rubber signal light bases and one lens. These are from my car as found at Brown equipment. I think they are good or restorable if you want your car to be "as built". $20 or good offer. Shipping will be arranged for the best price or parts may be picked up in West Chester, PA 19382
Please text to 302-562-5084 Blair Slaughter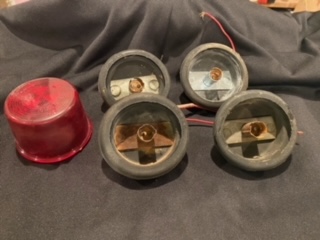 FOR SALE (Nov 14) CA - Fairmont MT14L2 NG car Fresh off the assembly line with a new CCKB engine, almost new wheels, rebuilt transmission, electric turntable and much more. For more info and pictures contact Steve Paluso, (408) 956-8070. San Jose CA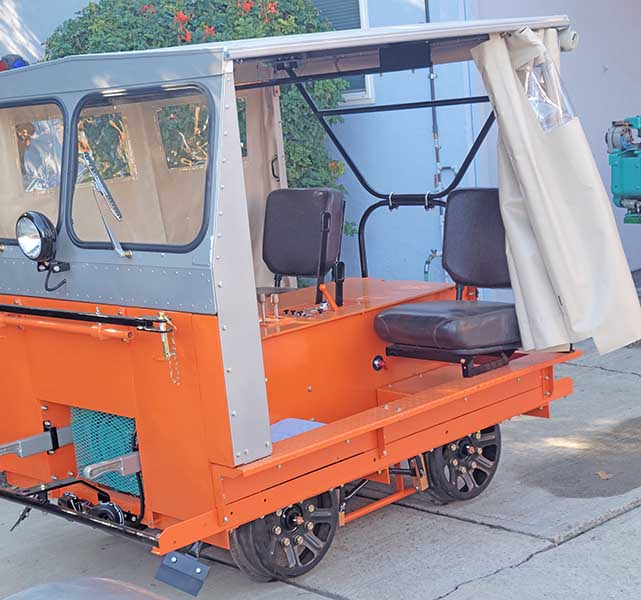 FOR SALE (Nov 6) CA - Fairmont A 4E with Ford 2.3L overhead cam engine. Runs strong. Factory hydraulic turntable with electric pump. Seats five with all new seats. Four wheel drive components included but not mounted. Four speed transmission and reversing rear axle. This was formerly a Denver and Rio Grande Railroad car and was in service on the La Vita Pass route. Good glass in all windows. Good Wheels. No rust and good paint. Car is currently stored indoors in Northern California. Rare opportunity! Price $16,500. For more pictures and more Information contact John Haverty (916) 769-1912 or Dave Balestreri (916) 531-7536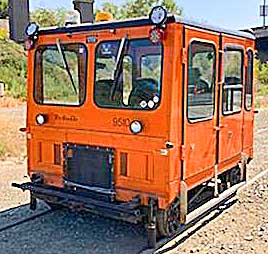 FOR SALE 1945 Fairmont M-19-D Speeder. Purchased 13 years ago . Completely restored, used on Santa Fe Railroad. Ran well during last use, More pics upon request. $4,500. Contact: Ken Carter, 909-783-0107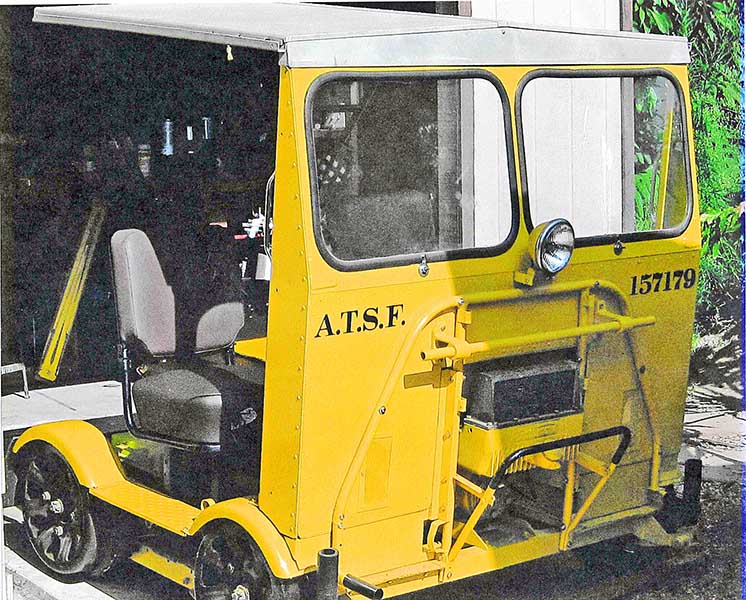 WANTED (Sept 9) PA - Railcar For Restoration Or Rebuild The car does not have to be running and can be a basket case. Can travel to pick up speeder. Open to any manufacturer and model Beaver, Buda, Casey Jones,CCR, Fairbanks Morse, Fairmont, Northwestern, Kalamazoo. Protec .MTM, Sheffield, Sylvester, Tamper, Woodings ,Etc. Contact Jack Boorse 267-750-8320
FOR SALE (Aug 20) CA - Fairmont MT-19 with Onan Engine, Electric Turntable, Shock Absorber Seats, 10-gallon Gas Tank, Bonded Brakes, Air Horn and Compressor Price $8,000. Contact Bill Corzine, Pine Grove, CA. Telephone 1-209-304-8361.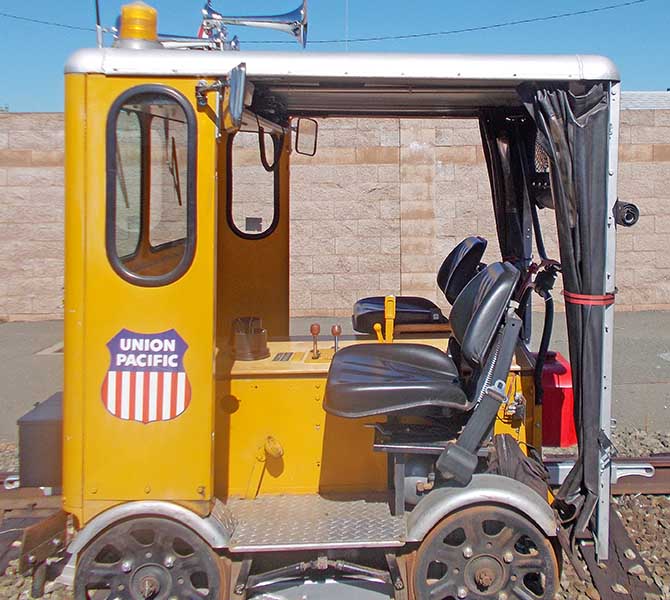 FOR SALE (July 11) PA - 3500 lb galvanized trailer axle with new hubs and bearings. Removed from a Loadrite trailer. Bearing buddy hub caps. 71.75" hub face dimension. 58" spring seat centers. 5 lug x 4.5" pattern. Includes brake plates. $200 or reasonable offer. Available for pickup in West Chester, PA or can bring to Ithaca Central, Lehigh Railway or Ft Eustis. Call or text Blair Slaughter 302-562-5084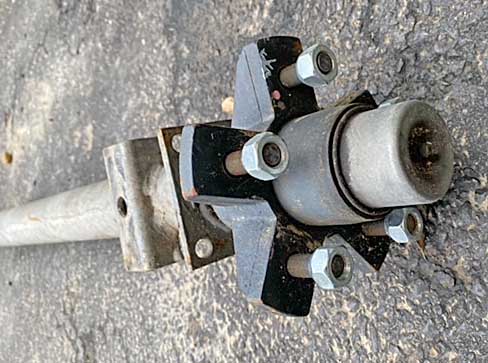 FOR SALE (July 7) GA - 1 ea QB engine, no carb, 1 ea QB case and hopper, no crankshaft. Unknown condition but hoppers are good. $315. OBO, Jay Boggs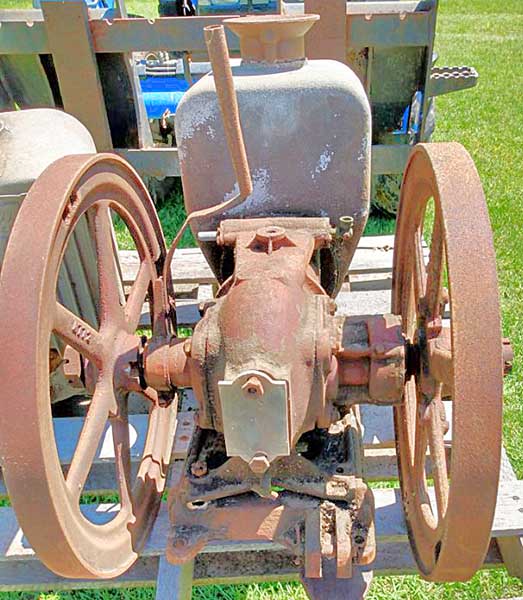 FOR SALE (June 30) WV - Mid 60's Fairmont M-19. Purchased 30 years ago from the State of West Virginia. Used on the South Branch Valley Railroad. Ran well during last use, Rebuilt engine, Good Wheels, Extra wheels available, stored inside, no turntable, More pics upon request. $4,400. Trailer available for $1,200. Contact: Ron Gibbons, 540-818-3370; Leave Message.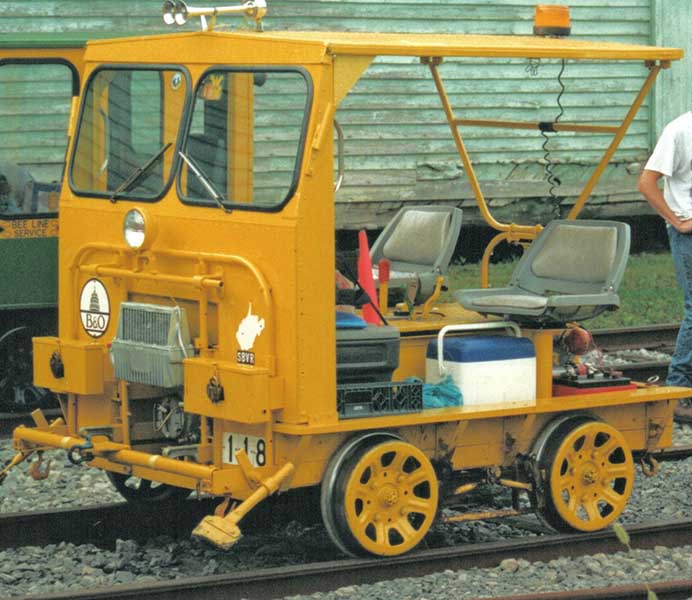 WANTED (June 30) MO New OEM Onan CCKB engine parts. (pistons, rods, valves, gaskets, etc). Call or text me with your list of parts. Norm McKeen 417-839-3300 or Shelly Mckeen 417-839-3555
---
FOR SALE (Nov 30) IN - Fairmont Motorcars. Wide selection of 60+ Motorcars and parts, from M9's to A4's. Most are M & MT 14, M & MT 19. Many are intact and good candidates for restoration, and I am getting new arrivals nearly every month. Centrally located in Southern Indiana, give me a call. David Staggs, 812 545 9684.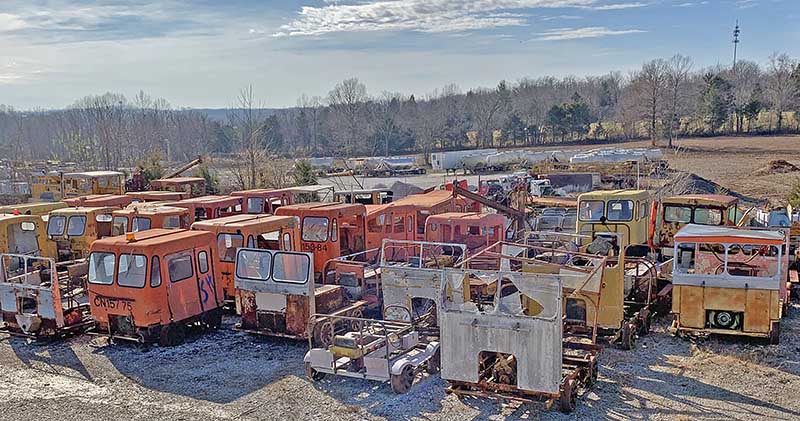 More Stuff

CLICK HERE to continue to the Motorcar Parts & Accessories Page