Advertising on this page is for NARCOA members only. Ads must be for motorcar related items - no general railroadiana. NARCOA members must email full name, the location of the advertised equipment and a description to: webmaster@narcoa.org. One picture per ad in .jpg format. Do not use all CAPITAL LETTERS or all lower case. Capitalize and punctuate properly, as ads are cut & pasted. Ads are posted for 180 days. Please send ads as email text and not as a word processor file.
If you advertise on this page, you will receive offers from scammers. Click Here to find out how they operate.
"One of a Kind" Items are here. Items available in quantity are on the
"Motorcar Parts & Accessories" page
CLICK HERE to continue to the Motorcar Parts & Accessories Page.
FOR SALE (Jan 26) ME - Fairmont MT19A . Circa 1965ish . Onan Twin cylinder engine with new carburetor, 2-speed transmission with new clutch and pressure plate. Enclosed Cab, interior light, Chain Drive, Switch Bank for all lights and accessories, including receptacle for phone chargers. Interior fan. Parts Manual, with Maintenance Records. Custom Made single axle Trailer. Two Seater. Equipped with all gear, excursion ready. Electric Turntable, Jerry Tank, Tool Boxes. Also have extra spare parts. LED Light bars, Beacon, Tow Bar, Lift Handles. Has been on many excursions and performed fabulously. Price: $6,295 OBO. Lisbon, ME. Conrad Davis. 207-240-7773.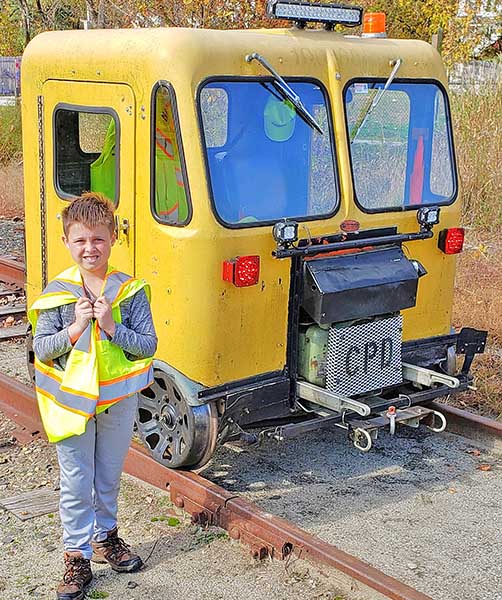 SOLD (Jan 16) VA - Fairmont M9. It has C&O markings but not sure it's original C&O. NARCOA compliant. Trailer included. $3,500 Email for more pictures. Located in Southside Virginia.
FOR SALE (Jan 9) NH - 2005 HLT Galvanized Tilt 6x8 with a 2" coupler. Good rubber with 2018 DOT code and mounted spare. Has box tube construction. Manual webbed crank and a 12V Traveller 2000lbs winch (not mounted) and a wheeled trailer jack. (Comes complete with free 2 stroke oil preservative on the platform.) Trailer is located in Southern New Hampshire. $750 OBO Sean McInerney or 603-878-4349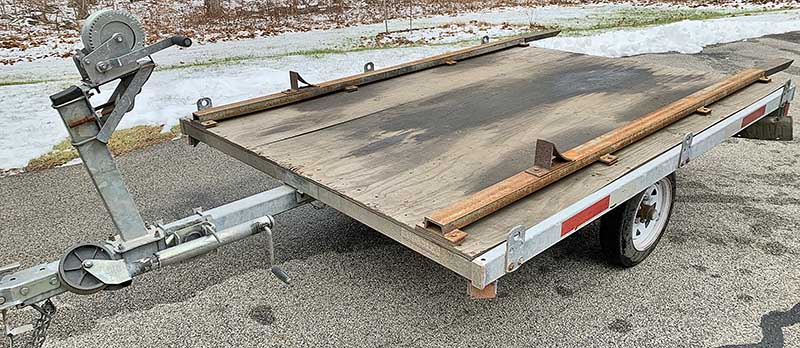 FOR SALE (Dec 18) CA - 1957 S.P. Speeder and equipment trailer. Fully restored, powder coated, new winch, battery box, hubcaps, custom built fenders, mud flaps, tires, tows well. Super heavy duty. Clear title. Sonora, CA. $2,000 209-206-3409 Mike Hodge.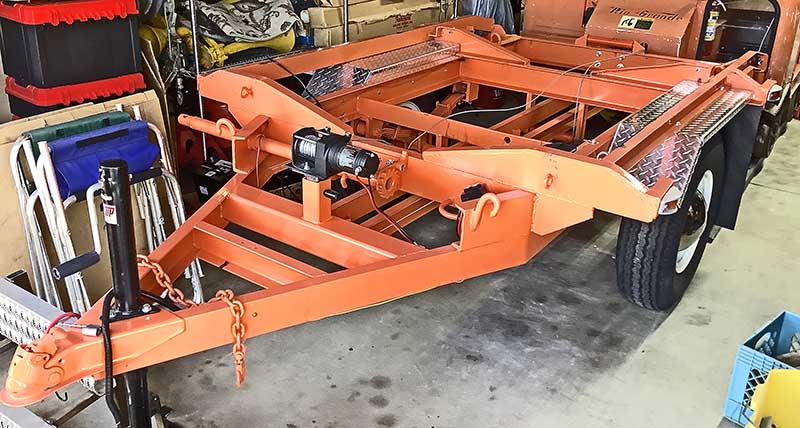 FOR SALE (Nov 29) PA - Four (4) CN MT14 rubber signal light bases and one lens. These are from my car as found at Brown equipment. I think they are good or restorable if you want your car to be "as built". $20 or good offer. Shipping will be arranged for the best price or parts may be picked up in West Chester, PA 19382
Please text to 302-562-5084 Blair Slaughter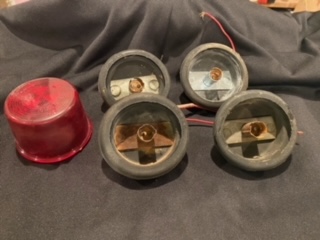 FOR SALE (Nov 14) CA - Fairmont MT14L 1980 Fairmont MT14L Tomah Cab Built in Tomah By The Milwaukee Railroad in their Shop. 20 hp Linamar Two Cyclinder Engine by Onan made in Canada. Electronic ignition, internal 30amp and external 55amp Alternators, Dual Exhaust. Motor and Parts Manual, Custom Made Cover. Air Ride Seats, Trailer Tongue Electric Turntable Jack Gives extra high Lift For Car and Large Turntable Foot for Support. A-car Bonded Brake Shoes, GPS with Mount, two 12 Volt Coolers. Tool Boxes Front and Rear, Amber Flashers, 55 Watt Headlight Ditch lights and Rear Lights. Front and Back Stop/Tail lights Tow Bar, Rear Tow Bar Camera. 4 Sliding Windows, Upholstery. Roof Rack and 2 Dry Bags. David Clark Intercom System Motorola Astro Spectra 50wt Radio with Narcoa Channels Polished Aluminum Front and Rear Bumpers, Polished Push Bars Front and Rear Price $9,000. Fort Bragg,CA. Howard"Whitey"Brown 707-964-1808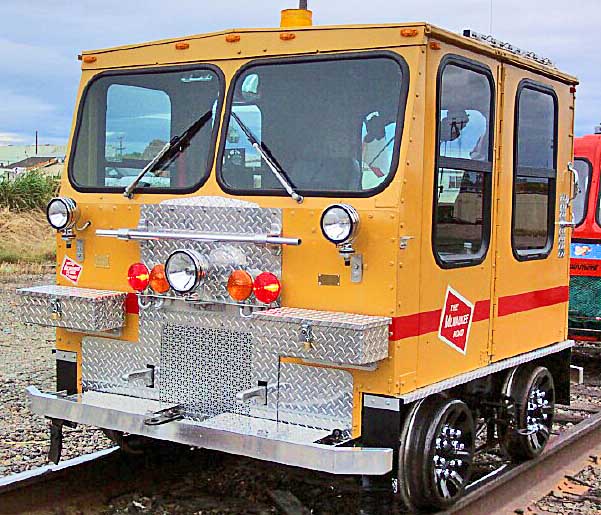 FOR SALE (Nov 14) CA - Fairmont MT14L2 NG car Fresh off the assembly line with a new CCKB engine, almost new wheels, rebuilt transmission, electric turntable and much more. For more info and pictures contact Steve Paluso, (408) 956-8070. San Jose CA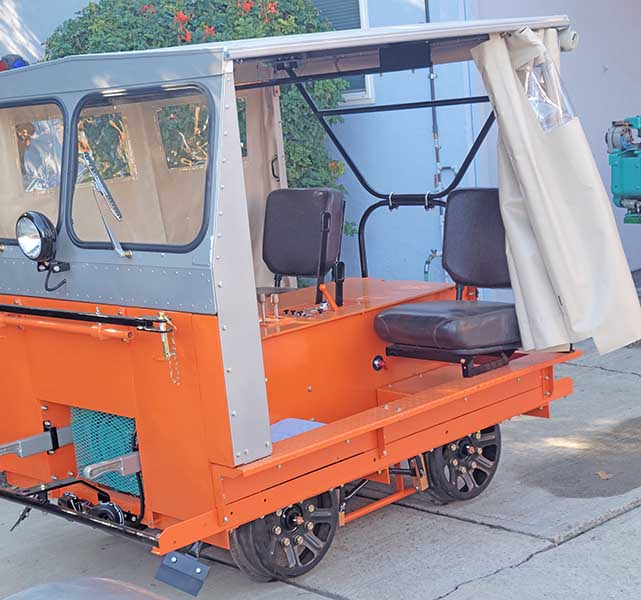 FOR SALE (Nov 6) CA - Fairmont A 4E with Ford 2.3L overhead cam engine. Runs strong. Factory hydraulic turntable with electric pump. Seats five with all new seats. Four wheel drive components included but not mounted. Four speed transmission and reversing rear axle. This was formerly a Denver and Rio Grande Railroad car and was in service on the La Vita Pass route. Good glass in all windows. Good Wheels. No rust and good paint. Car is currently stored indoors in Northern California. Rare opportunity! Price $16,500. For more pictures and more Information contact John Haverty at 916 769-1912.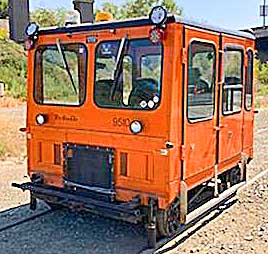 FOR SALE (Oct 19) MT - Fairmont RQD 2 Stroke Motor: This motor has been totally rebuilt and runs well. Currently attached to a generator, but no mounts have been changed. Comes with manuals and paperwork. Located in Alberton, MT. Contact Bill Taylor for more information at (406) 239-4361. $500.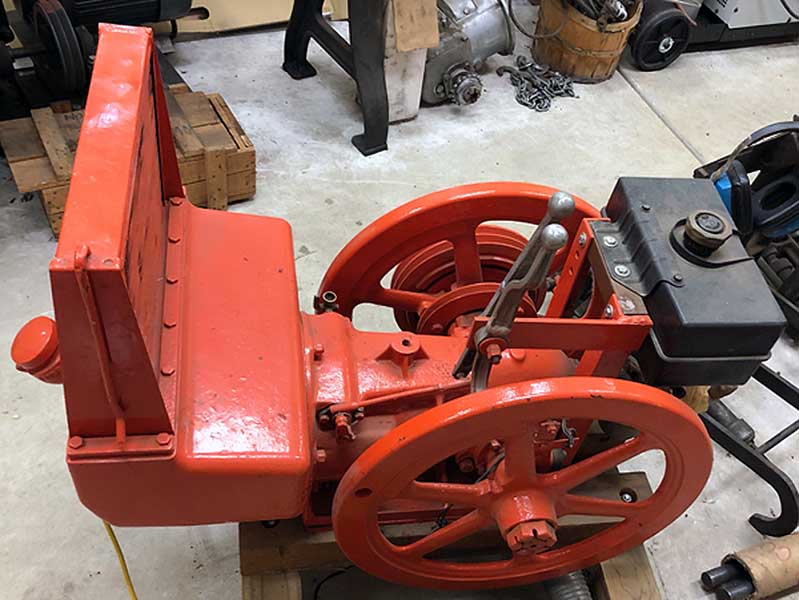 FREE (Oct 8) PA - GH-21 gasoline heater by Hunter Manufacturing Company. I don't know anything about it. It came with my cart. Contact Kevin Osner 620-480-3210 Dresher PA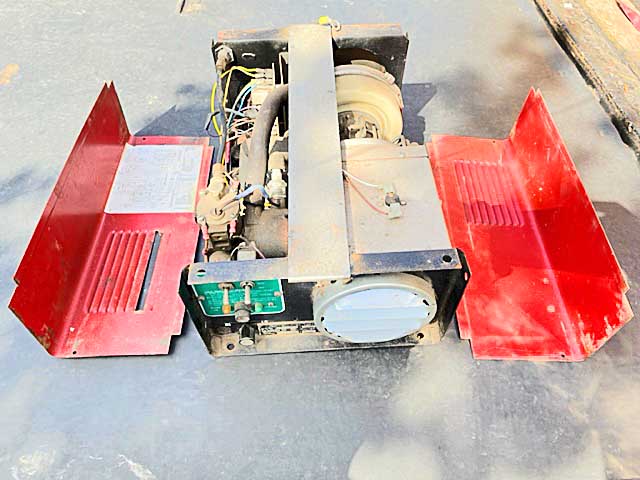 FOR SALE 1945 Fairmont M-19-D Speeder. Purchased 13 years ago . Completely restored, used on Santa Fe Railroad. Ran well during last use, More pics upon request. $4,500. Contact: Ken Carter, 909-783-0107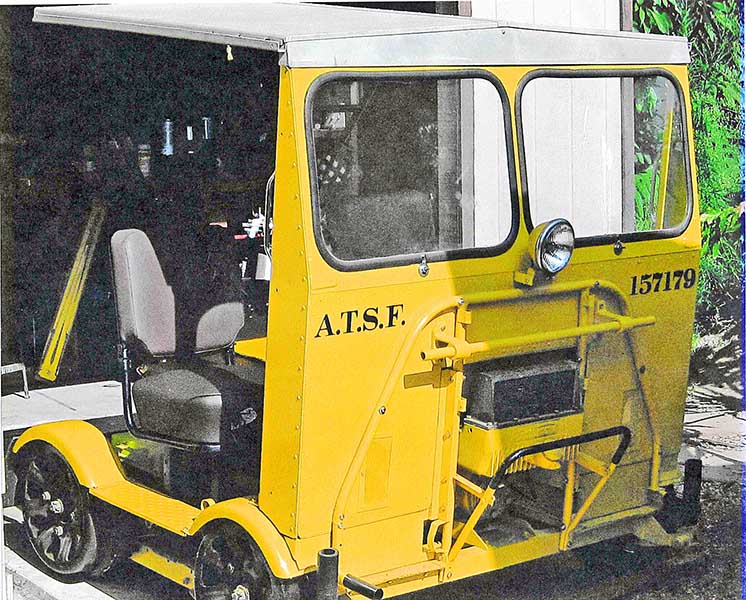 WANTED (Sept 9) PA - Railcar For Restoration Or Rebuild The car does not have to be running and can be a basket case. Can travel to pick up speeder. Open to any manufacturer and model Beaver, Buda, Casey Jones,CCR, Fairbanks Morse, Fairmont, Northwestern, Kalamazoo. Protec .MTM, Sheffield, Sylvester, Tamper, Woodings ,Etc. Contact Jack Boorse 267-750-8320
FOR SALE (Aug 20) CA - Fairmont MT-19 with Onan Engine, Electric Turntable, Shock Absorber Seats, 10-gallon Gas Tank, Bonded Brakes, Air Horn and Compressor Price $8,000. Contact Bill Corzine, Pine Grove, CA. Telephone 1-209-304-8361.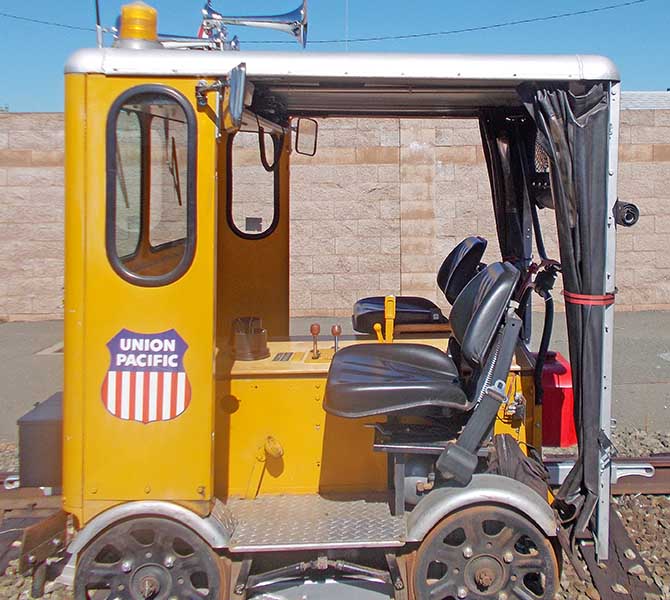 FOR SALE (July 11) PA - 3500 lb galvanized trailer axle with new hubs and bearings. Removed from a Loadrite trailer. Bearing buddy hub caps. 71.75" hub face dimension. 58" spring seat centers. 5 lug x 4.5" pattern. Includes brake plates. $200 or reasonable offer. Available for pickup in West Chester, PA or can bring to Ithaca Central, Lehigh Railway or Ft Eustis. Call or text Blair Slaughter 302-562-5084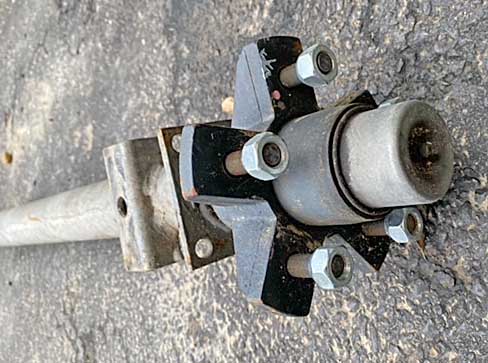 FOR SALE (July 7) GA - 1 ea QB engine, no carb, 1 ea QB case and hopper, no crankshaft. Unknown condition but hoppers are good. $315. OBO, Jay Boggs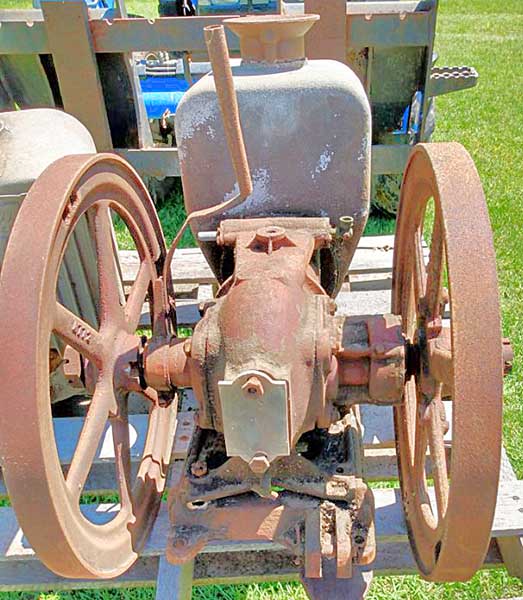 FOR SALE (June 30) WV - Mid 60's Fairmont M-19. Purchased 30 years ago from the State of West Virginia. Used on the South Branch Valley Railroad. Ran well during last use, Rebuilt engine, Good Wheels, Extra wheels available, stored inside, no turntable, More pics upon request. $4,400. Trailer available for $1,200. Contact: Ron Gibbons, 540-818-3370; Leave Message.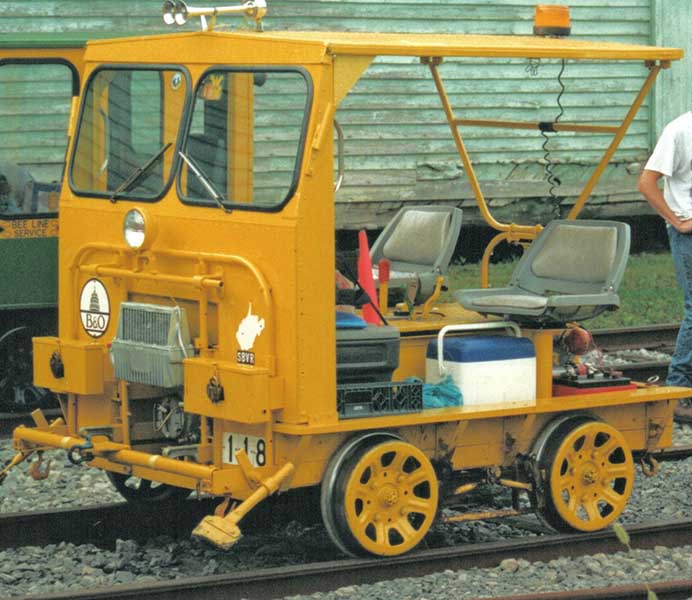 WANTED (June 30) MO New OEM Onan CCKB engine parts. (pistons, rods, valves, gaskets, etc). Call or text me with your list of parts. Norm McKeen 417-839-3300 or Shelly Mckeen 417-839-3555
WANTED (May 30) NC - Four Cylinder Ford industrial engine in excellent running condition for an A-4. I do not want a Pinto engine, I do not need bellhousing, flywheel, trans, carb or starter. Contact: Tom Falicon 828-488-8063
FOR SALE (May 28) CA - M14 - full Narcoa compliant radios and David Clark head sets, wheels in great shape and dose not burn oil I have had this car for 10 years and now need to sell it, has been on many runs $7,000 obo call Michael Duffey at 925 478 0660 in Belmont CA.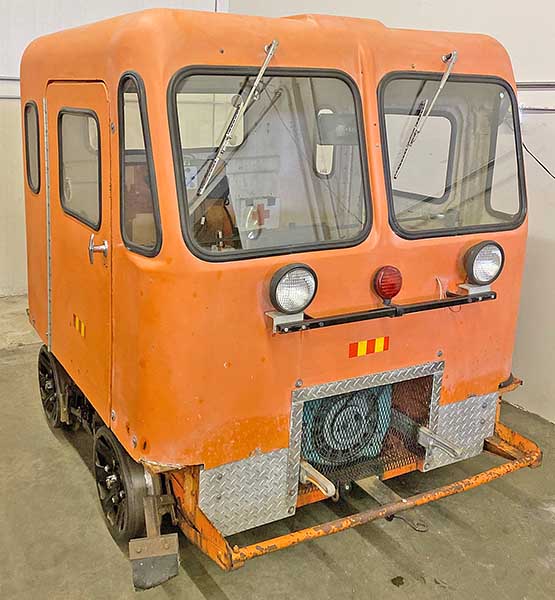 FOR SALE (May 19) CO - Pushcart/road trailer Was a railroad track geometry car. Has new road tires on it. Once you set on the track, the wheels unbolt and lift up, and tongue comes out. Would need to make a tow bar set up to be towed. Has two very nice 14" rubber tread wheels. The other two got stolen. Think it would be a great start for a mower. Or thought about putting a light weight m car on it. Unload the car then you would have a push cart for tools. May have to beef up the spring a bit, Maybe not. I could sale the trailer without the wheel for $500, if you had some 14" pressed wheels to run. Would roll easier with steel wheels. I have a set of 14" cast wheels for $300. Would last forever, but are heavy, No title, think for about $150, I can get one. Maybe less for the title with out plates. Brian Delaplaine Frederick, Colorado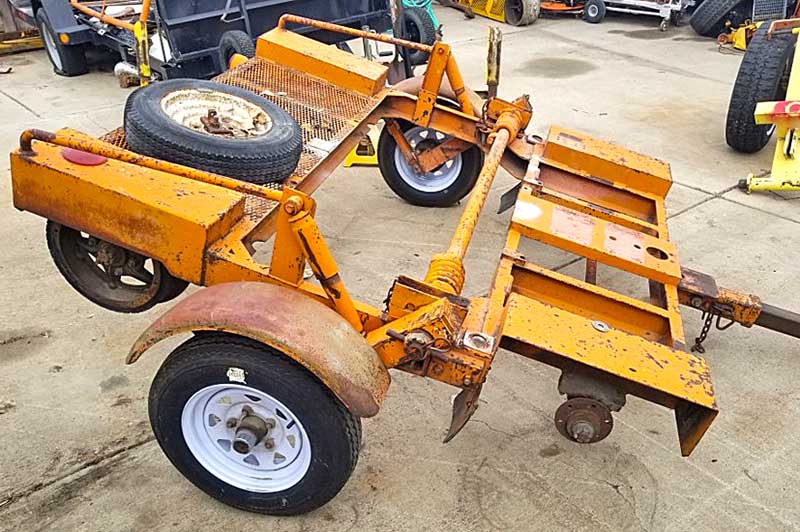 FOR SALE (Apr 18) ON - MT19 with new wheels, Les King turntable and embroidered seats with seat belts. Les King side windows that open with screens. Electric fuel pump, modified exhaust manifold. Yaseu FT2800M radio and an Intercom with two Dave Clark headsets. Portable electric winch for loading the MT19. Custom built open trailer with truck tires. Spare Fairmont motor that I have used and is in decent condition. Was custom painted by a local boat builder 7 years ago. Will deliver to Buffalo NY or Detroit Mich free. For mileage and a fee will deliver anywhere. Many more photos are available. Located in Waubaushene Ont. 90 minutes north of Toronto, Ont, Asking $10,000 USA funds, John Brown 1-705-538-1196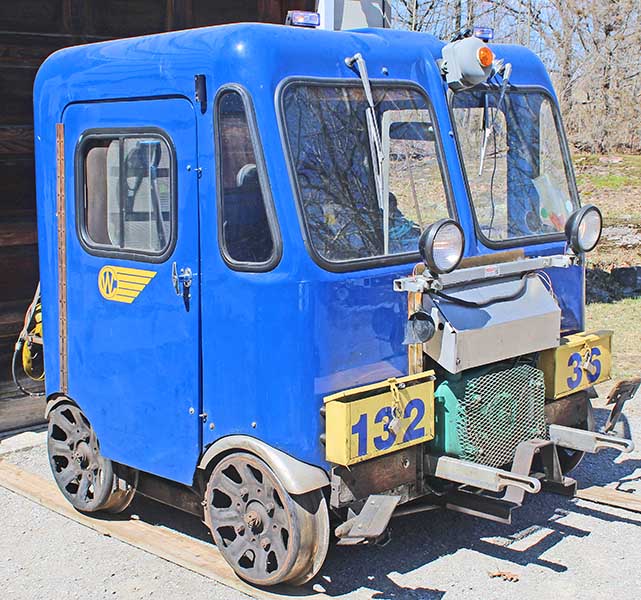 ---
FOR SALE (Feb 23) NY - 1957 Fairmont M-19 originally Wabash car. ROC .10 over, dx ignition, back up ignition installed. LED lights, custom curtains by Amish. NARCOA compliant, ready to run. Rear pivot wheel. Reliable runner. $4,200. Call 607-244-1596 Dan Lowe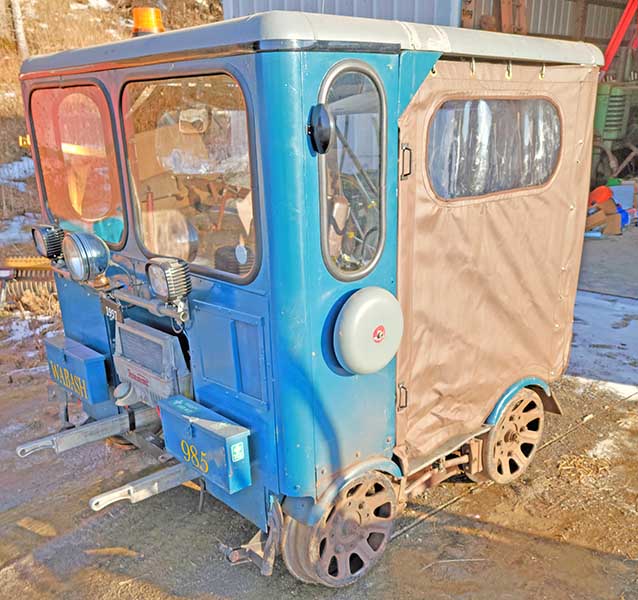 ---
FOR SALE (Feb 16) GA - Fairmont A-3 (1954) NARCOA Compliant, runs well. 5 passenger seats; Waukesha ICK 4 cylinder engine; 4 speed transmission with reversing rear axle; Aluminum cargo carrier; Tractor jack; Manual hydraulic turntable (converted 3 ton floor jack) Motorola Radio with NARCOA & AAR Railroad frequencies programmed; Air Horns; Intecom system with 5headsets LED head/ditch lights; Side curtains $7,000. For additional information and/or pictures call 404-202-7881 Julie Cook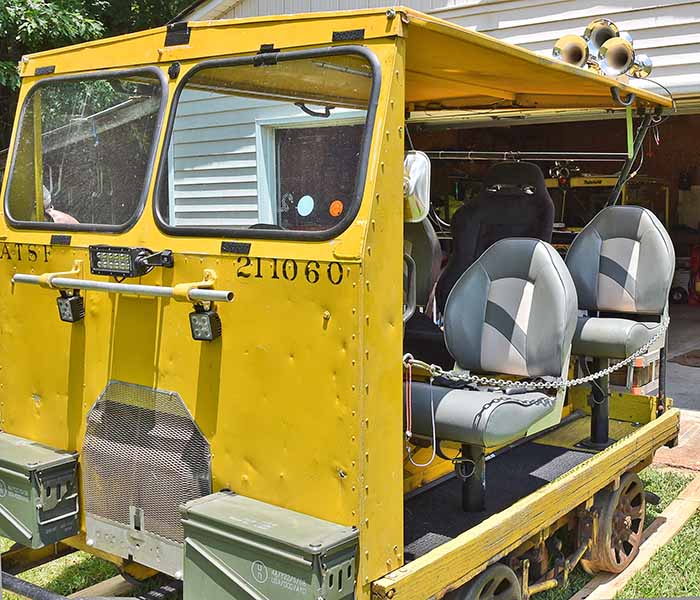 ---
FOR SALE (Nov 30) MO - Dual chain transmission sprocket (21 teeth), like new. Used for testing only. $65 + shipping. Norm McKeen 417-839-3300 or 417-839-3555.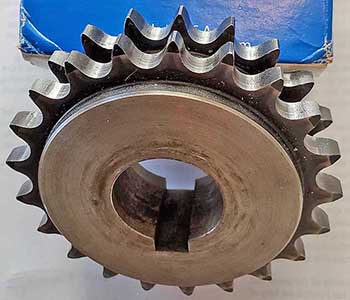 ---
FOR SALE (Nov 30) IN - Fairmont Motorcars. Wide selection of 60+ Motorcars and parts, from M9's to A4's. Most are M & MT 14, M & MT 19. Many are intact and good candidates for restoration, and I am getting new arrivals nearly every month. Centrally located in Southern Indiana, give me a call. David Staggs, 812 545 9684.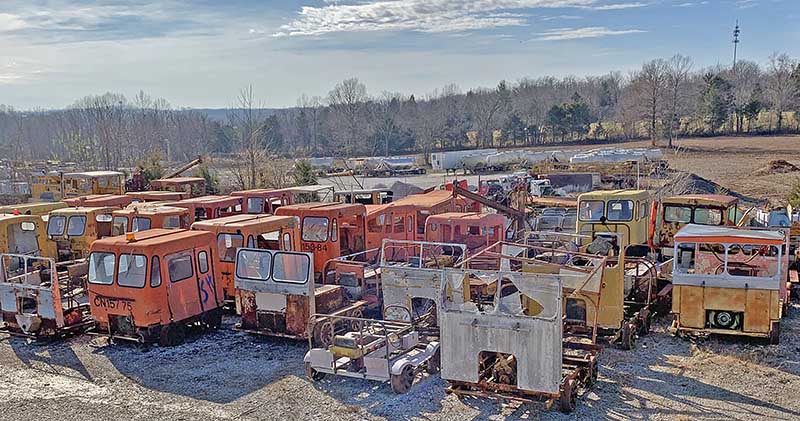 More Stuff

CLICK HERE to continue to the Motorcar Parts & Accessories Page